Barbra Streisand
Barbra Streisand – This is Barbra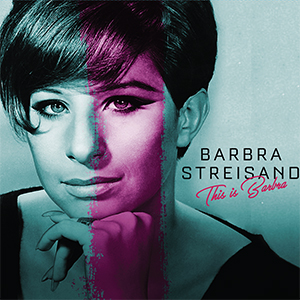 Available on: LP
Playing time: ca. 48 minutes
EAN LP: 8717662586446
ART. NR. LP: CL86446
return to catalogue
Synopsis
This multi-talented showstopper started in Broadway nightclubs in the 60's where her unmistakable vocal talent and stage presence soon caught the attention of record companies. She signed a deal at 21 that gave her full creative control, in exchange for less money. It paid off. Her 1963 debut won Grammy Album of the Year and Streisand has been unstoppable since. Barbra is a household name, many generations growing up with her music with a career that spans over 6 decades. Barbra's vocals shines in these early studio recordings with classics like 'Happy Days Are Here Again' and 'My Coloring Book'.
SIDE A:
1.My Coloring Book
2.I'm Not A Well Man
3.Happy Days Are Here Again
4.Doing The Reactionary
5.Not Cricket To Picket
6.Four Little Angels Of Peace
7.What Are They Doing To Us?
SIDE B:
1.Lover Come Back To Me
2.Miss Marmelstein
3.Nobody Makes A Pass At Me
4.When The Sun Comes Out
5.Status Quo
6.Ballad Of The Garment Trade
7.What Good Is love