Sam Cooke
Sam Cooke – The King of Soul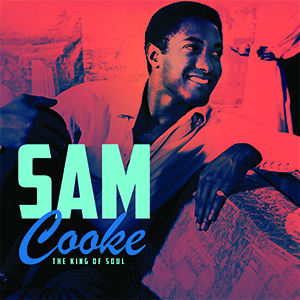 Available on: LP
Playing time: ca. 48 minutes
EAN LP: 8717662587023
ART. NR. LP: CL87023
return to catalogue
Synopsis
Sam Cooke was The King of Soul. Often called the most
influential singer and basically the inventor of the genre, Cooke paved the way for artists like Aretha Franklin, Al Green and
Marvin Gaye. As a performer in a segratedUSA he was beloved by both the black and white communities and he played a central role in the civil rights movement, campaigning for racial equality alongside his close friends Muhammad Ali and Malcolm X.
SIDE A:
1.Wonderful World
2.Chain Gang
3.Having A Party
4.Twistin' In The Kitchen With Dinah
5.Everybody Loves To Cha ChaCha
6.Twistin' The Night Away
7.Cupid
8.Cry
9.Lovable
10.Ol' Man River
SIDE B:
1.Only Sixteen
2.You Send Me
3.I'll Come Running Back To You
4.Summertime
5.Mary, Mary Lou
6.The Coffee Song (They've Got An Awful Lot Of Coffee In Brazil)
7.The Song From Moulin Rouge
8.Blue Moon
9.There I've Said It Again
10.Nothing Can Change This Love