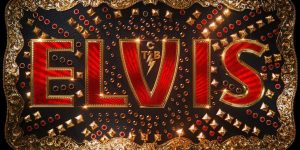 Our new May releases below are set to go and land in the hands of music lovers aroud the globe. Time to focus on what's to come, the return of The King! With the highly enticipated release of the biopic 'ELVIS' by director Baz Luhrmann, Elvis Presley and his music will be re-discovered and reach a whole new generation.
Together with the world-wide release of the movie, June 24th marks the release of:
Elvis Presley – Songs from the Movies
A whole new collection curated by Cult Legends with the best songs from Elvis' legendary Hollywood career including: 'Jailhouse Rock', '(Let Me Be Your) Teddy Bear' and 'Blue Suede Shoes'.
In June we will also restock our best-seller by the king of rock 'n roll:
Elvis Presley – The Number One Hits
Read all about it below!
Elvis Presley – Songs from the Movies
Elvis Presley starred in over 30 movies during his short time on earth. Most of them musicals, accompanied by iconic soundtracks by The King. In the first half of the sixties, three of Presley's soundtrack albums were ranked number one on the pop charts, and a few of his most popular songs came from his films, such as "Can't Help Falling in Love" and "Return to Sender".
EAN LP: 8717662586262
ART. NR.: CL86262
Elvis Presley – The Number One Hits
On August 16th 2022 it will be 45 years since Elvis Presley passed away. The King of Rock and Roll was one of the most significant cultural icons of the twentieth century. This Cult Legends Colelction is a tribute to the The King, including number one songs Return to Sender, Love Me
Tender and Hound Dog.
EAN LP: 8717662573804
ART. NR.: CL73804
EAN CD: 8717662573590
ART. NR.: CL73590
Out now! Cult Legends May releases