At the beginning of June Cult Legends will be releasing five new albums on vinyl. Albums by artist that are absolute cult legends and an amazing addition to our collection. These five records are: Lenny Kravitz 'Live and acoustic 1994', Roxy Music 'Denver 1979', Cyndi Lauper 'Live in Cleveland 1983', The Kinks 'Transmissions 1964 – 1968' and Ray Charles 'Genius of Soul'.
All five albums are available now.
Lenny Kravitz – Live & Acoustic 1994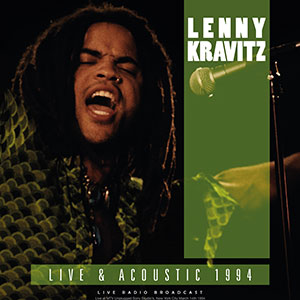 Lenny Kravitz released his début album Let Love Rule in 1989, a combination of rock and funk with a 1960s vibe. Back in 1994 Lenny Kravitz already had 3 well recievedalbums under his belt. All the hit songs from these records sound even more thrilling live. Kravitz infuses his music with elements of rock, soul, funk, psychedelic, pop and R'nB. Destined to be on stage, he gives his all on this album.
EAN LP: 8717662580802
ART. NR.: CL80802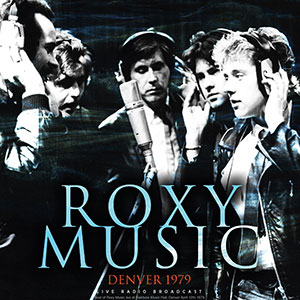 Roxy Music was an English band that was formed in 1970 by bass guitarist Graham Simpson and Bryan Ferry, who became the band's lead singer and main songwriter. As the band grew, so did their list of hit records. Infusing their music with elements of glamrock, punt and electronic elements by Brian Eno, Roxy Music was a pionierof what later became new wave. They toured the world with their spectacular liveshowsand glamorous fashions.
EAN LP: 8717662581038
ART. NR.: CL81038
Cyndi Lauper – Live in Cleveland 1983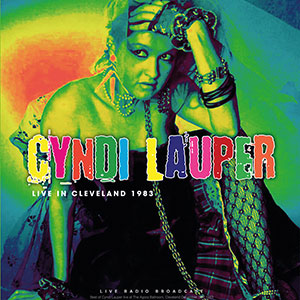 When Cyndi Lauper made her debut in 1983, it had an enormous impact. The little lady with the colorful outfits, bright orange hair and squeaky voice turned out to be a punky pop queen with powerful live vocals and presence. She has a knack for delivering timeless classics. Songs like 'Girls just want to have fun' , 'Money Changes Everything' and 'Time after Time' truly are timeless. Cyndi Lauper has sold over 50 million records and is still performing today.
EAN LP: 8717662580680
ART. NR.: CL80680
The Kinks – Transmissions 1964 – 1968
This British group is regarded as one of the most influential rock bands. The Kinks ruled the sound of the 60's with their songs influenced by a wide range of genres, including rhythm and blues, American rock and roll, British music hall, folk, and country. 'You Really Got Me', 'All Day And All Night' and 'This Strange Effect' became international hits.
EAN LP: 8717662581007
ART. NR.: CL81007
Ray Charles – Genius of Soul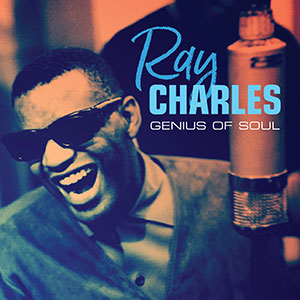 Ray Charles Robinson was an American singer, songwriter, musician, and composer. He was often referred to as 'The Genius'. He pioneered the soul music genre during the 1950's by combining blues, rhythm and blues, and gospel styles. He contributed to the integration of country music, rhythm and blues, and pop music during the 1960s. This album contains the hits 'Hit The Road Jack', 'Georgia On My Mind', and 'What'd I Say'.
EAN LP: 8717662578762
ART. NR.: CL78762