She was simply the best and she will be missed.
The Queen of Rock 'n' Roll made her mark on stage next to Ike Turner, but after their divorce she embarked on an even more successful solo career. Her full-force performance style and roaring powerhouse vocals stayed, but her musical focus widened. Next to soul, blues and rock, Tina's sound expanded into to a wide range of pop. This resulted in a series of hit singles in the 80's and 90's.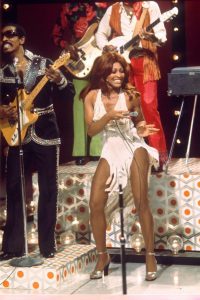 In the UK, Turner wass the first artist to have a top 40 hit in seven consecutive decades, having sold over 100 million records worldwide. She received 12 Grammy Awards and was inducted into the Rock and Roll Hall of Fame twice, with Ike Turner in 1991 and as a solo artist in 2021. Her #1 hit 'What's Love Got To Do With It' is also the name of a box office hit movie about her life. In 2018 she produced the stage musical 'Tina' still drawing full theatres world-wide to this day.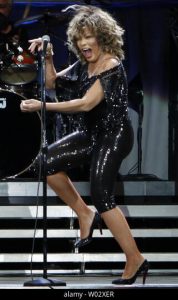 TOOL – Starplex Dallas '93
Tina Turner
The Broadcast Collection 1962-1993 – 4CD
EAN 4CD: 8717662586781
ART. NR. 4CD: CL86781
CD 1: 1960's & 1970's TV Broadcasts
1. Come Together
2. Nutbush City Limits
3. Shake A Hand
4. I Idolize You
5. Gonna Find Me A Substitute
6. Tra La La La
7. Jo Jo
8. A Fool In Love
9. Take The Time
10. Humpty Dumpty
11. Philadelphia Freedom
12. Don't Fight It, Feel It / Knock On Wood
13. You Are My Sunshine
CD 2: NBC TV Broadcasts 1975-1982
1. I Wanna Take You Higher
2. Bootsy Whitelaw
3. Golden Empire
4. Shame, Shame, Shame
5. Stagger Lee
6. Suffering The Blues
7. Rockin' And Rollin'
8. Honey Child, I'm Over You
9. Only Women Bleed
10. This Man's Crazy
11. Give It To Me
12. It's All Over Now
CD 3: What's Love? KRFG FM Broadcast – part 1
Live at Blockbuster Pavilion, San Bernardino, CA, USA, September 15, 1993
1. Steamy Windows
2. Typical Male
3. Foreign Affair
4. Undercover Agent For The Blues
5. Private Dancer
6. We Don't Need Another Hero (Thunderdome)
7. I Can't Stand The Rain
8. Nutbush City Limits
CD 4: What's Love? KRFG FM Broadcast – part 2
Live at Blockbuster Pavilion, San Bernardino, CA, USA, September 15, 1993
1. Addicted To Love
2. The Best
3. I Don't Wanna Fight
4. Let's Stay Together
5. What's Love Got To Do With It
6. Proud Mary
7. Legs
8. Better Be Good To Me
Tina Turner – Simply Live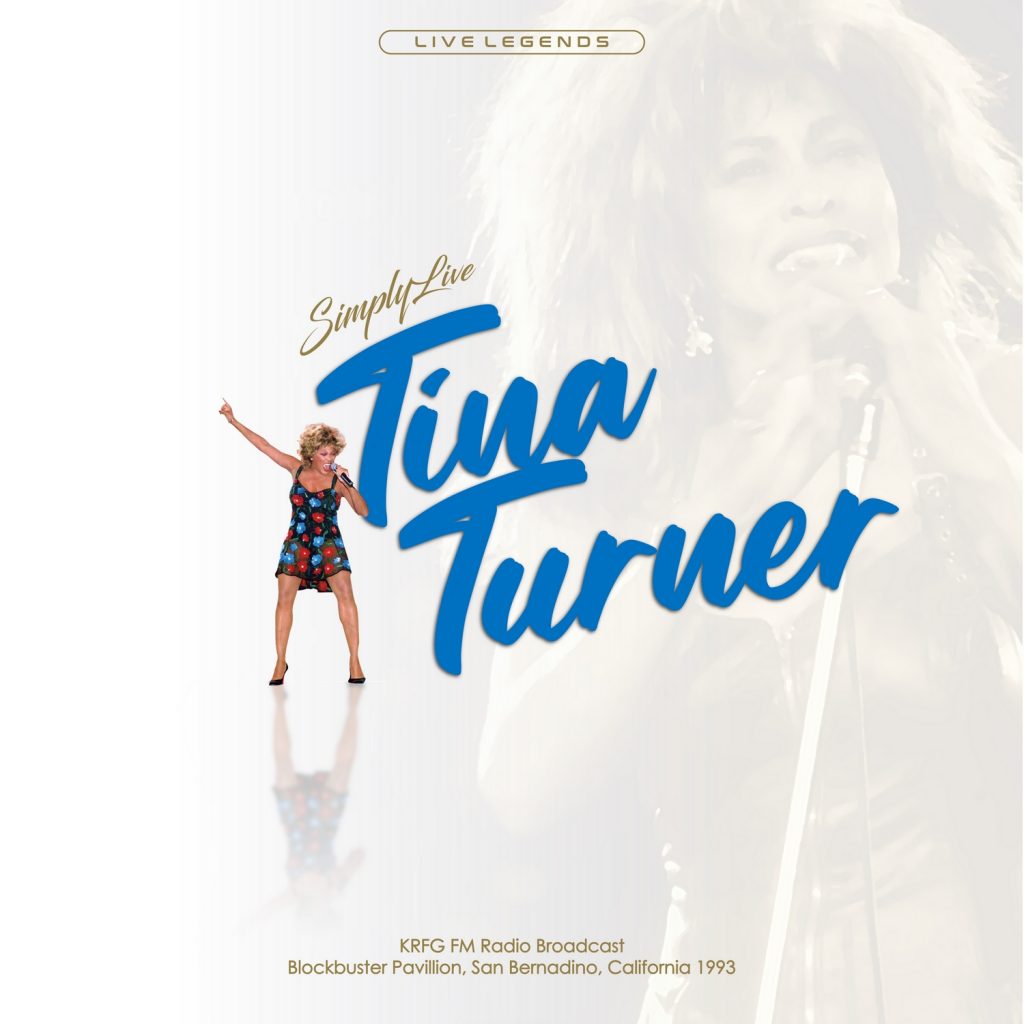 EAN LP: 5904335298222
ART. NR. LP: PHR1057
SIDE A
1. Foreign Affair
2. Private Dancer
3. We Don't Need Another Hero (Thunderdome)
4. I Can't Stand The Rain
SIDE B
1. Nutbush City Limits
2. Addicted To Love
3. What's Love Got To Do With It